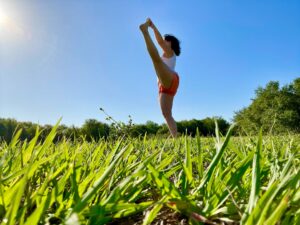 Soulfire Yoga offerings bring yoga into its fullest expression through a collection of meaningful experiences and insightful practice. Joy's teachings draw from yoga's royal path, encompassing the classical eight limbs, tantra, bhakti and the wisdom of ayurveda.
In addition to her special programs and private instruction, she offers yoga mentoring for beginners, seasoned practitioners and teachers.
Soulfire Yoga Specialized Programs
Yoga for Agni Regulation and Digestion
Yoga for Pelvic Floor Health
Yoga for Back Health
Yoga for Stability and Balance
Exploring the Five Prana Vayus
Mantra Meditation
The Koshas and Yoga Nidra
Journey through Chakra System
Living the Yamas and Niyamas 
All specialized programs are 90 minutes. $125
Private Yoga or Meditation Instruction
60 minute session $85
3 session package $250
6 session package $495
Private Ayurvedic Yoga 
For those who have gone through a Soulfire Ayurvedic Wellness Assessment and Consultation.
60 minute session $100
3 session package $290
6 session package $575
Stay Connected
I promise I won't bombard your inbox. I send out 3-4 updates a year with news about my upcoming limited edition workshops and free offerings to the Soulfire community.